Header is a span H1 style
Party Rentals Lubbock
For party rentals Lubbock can depend on, choose Rent J-E-R, the ultimate party rental provider in the area! We're your go-to destination for creating memorable events that leave a lasting impression. Our expansive inventory has everything you need, from bouncy castles that elevate children's parties to a new level of fun to chic tableware perfect for upscale gatherings. With our vast selection, the only limit is your imagination!
Our team is committed to making your planning process smooth and enjoyable with the #1 party rentals Lubbock has to offer. Our customer service representatives are more than just friendly and helpful employees. We're your event-planning sidekicks! From the moment you reach out, you'll experience the warm, personalized service that sets us apart from the rest. We're the go-to choice for locals in Lubbock, Texas , and the surrounding areas of Lubbock County
We understand that hosting a fantastic event shouldn't break the bank. That's why we offer a range of budget-friendly options to suit your specific needs. We provide high-quality party rentals Lubbock customers use to add flair to any event without draining their wallets. Let Rent J-E-R help you bring your dream event to life affordably and conveniently. For unforgettable events and exceptional service, choose our locally owned and operated business today!
Order-by-Date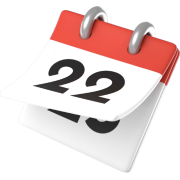 Bounce Houses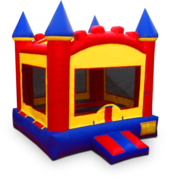 Combo Bouncers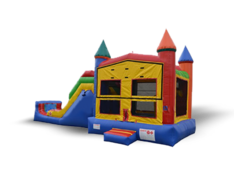 Water Slides and fun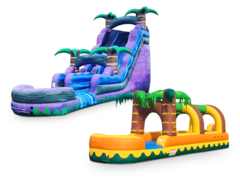 Tables and Chairs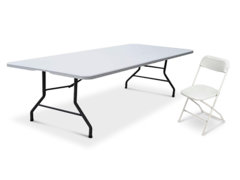 Tents and Canopies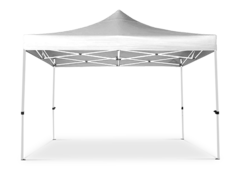 Temp Structures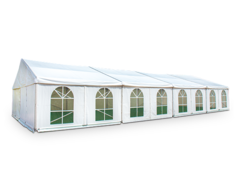 Obstacle Courses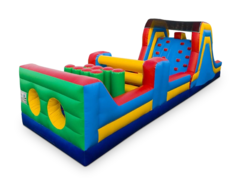 Dry Slides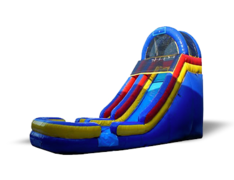 Interactive Games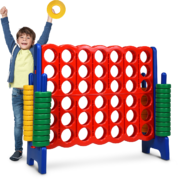 Concession Machines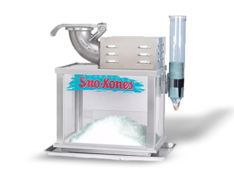 Dance Floor-Stages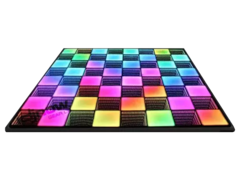 Heaters and Coolers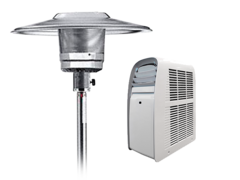 Employment Opportunities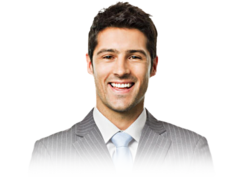 Plan a Fun-Filled Event With Our Party Rentals in Lubbock TX
When you book party rentals in Lubbock TX from our experienced and friendly team, you can rest assured that your event's about to be the talk of the town! From intimate backyard gatherings to community-wide festivals, we have everything you need to make sure the fun never stops, no matter what the special occasion is. Let's dive into the exciting world of party rentals in Lubbock TX, and how they are brought to life with Rent J-E-R's fantastic selection.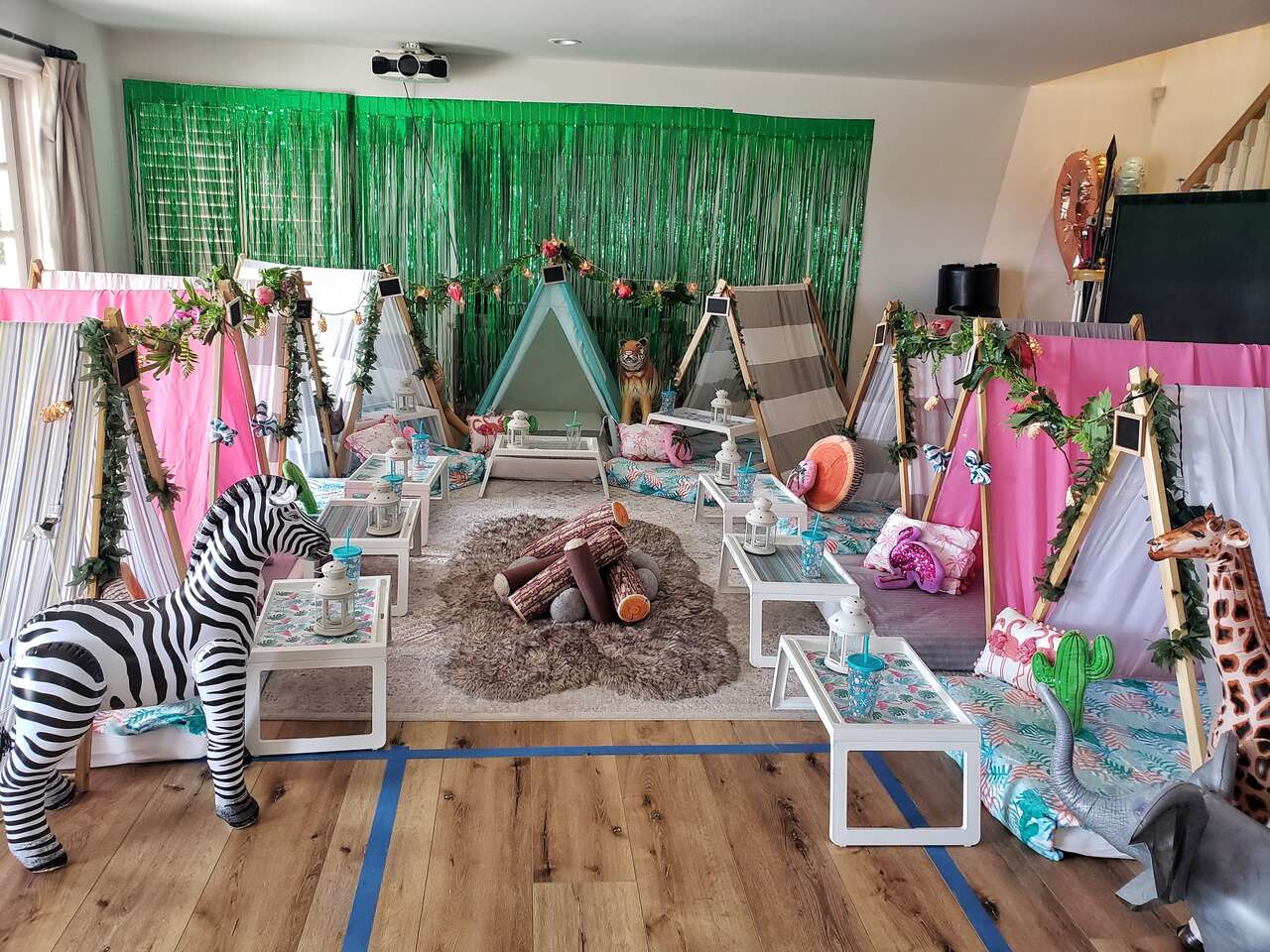 Birthday Bashes: When it comes to birthdays, Rent J-E-R has the Lubbock rental party that turns ordinary into extraordinary! Whether it's your little one's first milestone or a grand celebration for a seasoned pro, our versatile party rentals set the stage for an unforgettable day. From bounce houses that'll make kids jump for joy to elegant seating arrangements for grown-ups, our inventory caters to every age and taste.


Weddings to Remember: Love is in the air, and Rent J-E-R is here to make your wedding day dreams come true. Our extensive collection of wedding-ready rentals adds that touch of elegance and class to your special day. Imagine exchanging vows under a canopy of twinkling lights, dancing the night away on a stylish dance floor, and capturing picture-perfect moments against stunning backdrops with the festive occasions party rentals Lubbock TX couples adore.


Corporate Chic: Whether you're hosting a company retreat, a product launch, or a team-building extravaganza, Rent J-E-R's corporate party Lubbock rentals have got you covered. From sleek and modern furniture setups for meetings to engaging game stations that foster collaboration, our selections elevate your corporate events from mundane to magnificent. Impress clients, boost team morale, and create an atmosphere that sparks creativity.


Community Celebrations: From local fairs to neighborhood gatherings, community events bring people together, and we bring the party tableware rentals Lubbock TX uses to make it all happen! Our party rentals inject vibrant energy into festivals, parades, and community picnics. Imagine a carousel spinning with laughter, colorful tents housing games and treats, and comfortable seating areas where folks can relax and connect. With our team by your side, community events become the heartbeat of the neighborhood.
In a nutshell, Rent J-E-R's party rentals in Lubbock TX transform a wide range of events into spectacular experiences. From birthdays and weddings to corporate functions and community festivities, our inventory caters to any and every special event, making each one a true standout.
Browse our Inventory for the Party Rental Lubbock Texas Chooses First
We have the party rental Lubbock Texas uses to unleash party possibilities that no one else has to offer. Our selection of party rental options is like a magical toolbox that can transform any event into an unforgettable experience. From lively interactive games that light up kids' faces to sophisticated and elegant furniture that adds a touch of class to your gatherings, our offerings are as diverse as they are thrilling. Whether you're planning a cozy get-together or a lavish celebration, our extensive range of rentals ensures that you'll find exactly what you need to make your event truly special. With an unwavering focus on detail and a commitment to top-notch quality, Rent J-E-R's Lubbock party supply rental options are the secret ingredient for turning your events from mundane to extraordinary.
Ready to add a sweet twist to your event? Look no further than Rent J-E-R's Cotton Candy machine rental, starting at just $65.0. This irresistible treat-maker comes fully loaded with everything you need to whip up 60 servings of sugary goodness! Imagine your guests' faces lighting up as they watch the fluffy clouds of cotton candy form right before their eyes. It's not just a machine; it's a delightful experience that brings smiles and nostalgia to all ages. So, whether it's a birthday bash, a carnival-themed extravaganza, or simply a way to add a touch of sweetness to your gathering, our Cotton Candy machine is part of the perfect party rentals Lubbock Texas can use to complete their event. Don't miss out on this fantastic treat! Reach out to our team and make your event a sugary sensation!
When the temperature drops, keep the good times rolling with our outdoor patio heater rental. This Lubbock party rental doesn't just bring warmth – it brings a cozy ambiance to your outdoor gatherings. With a reach of approximately 8 feet all around (wind conditions considered), our patio heater ensures that everyone enjoys toasty comfort, even on chillier evenings. Please note that while the propane isn't included, we've got you covered with the option to rent it. The heater runs on a standard 5-gallon BBQ grill propane tank, making it easy to set up and use. No need to let the weather put a damper on your plans – with Rent J-E-R's outdoor patio heater, you can create a comfortable and inviting outdoor space that'll keep your guests smiling all night long!
Get ready to groove and move with our dance floor rental. Our 15ft by 18ft Simulated Wood dance floor is the perfect centerpiece for your event. Whether it's a wedding reception, a corporate gala, or any celebration that calls for some fancy footwork, this is the festive occasions party rental Lubbock TX needs. Need a larger dance floor? No problem – we can customize it to fit your needs with additional pieces. Starting at just $450.00, our dance floor adds a touch of elegance and style to your party. Picture your guests laughing, twirling, and showing off their best moves on this stunning dance floor. It's not just a place to dance; it's a space where memories are made and celebrations come to life. Ready to bring the rhythm? Reach out to Rent J-E-R and let the dancing begin!
How To Conveniently Book Our Lubbock Party Rentals Online
Booking your favorite Lubbock party rentals online is a walk in the park, complete with a bounce house and concession machine! We've streamlined the process to make it as convenient as possible. Here's how you can secure your dream party setup using your phone, tablet, or computer:
Fall in Love With Our Exciting Selections: Start by browsing our extensive selection of party rentals and choosing the ones that will make your event truly shine. From interactive games to party inflatable rentals in Lubbock, we've got it all.


Add to Your Cart: Once you've found the perfect rentals, add them to your cart and select the date and timeframe of your event.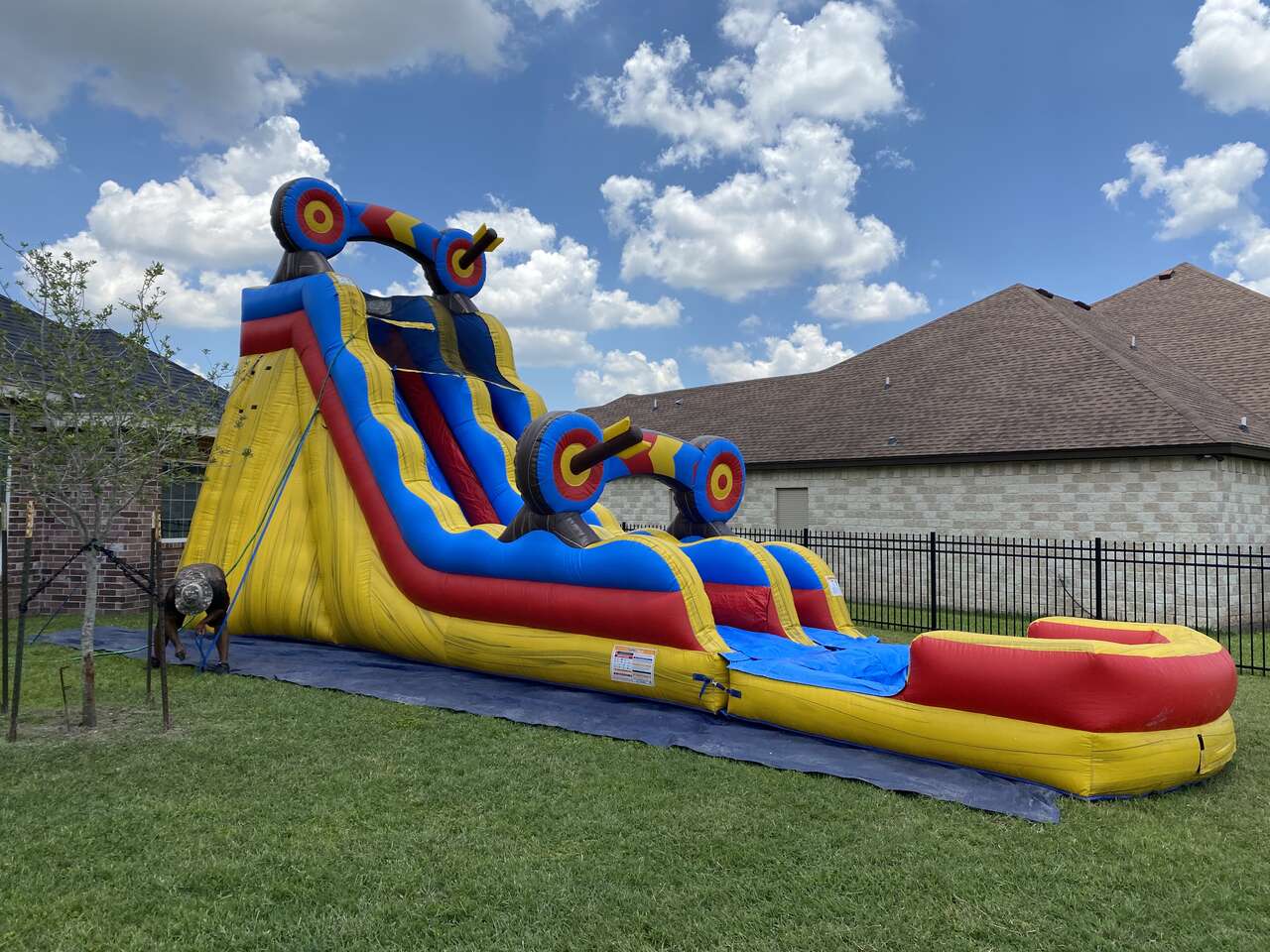 Review Your Cart: Take a moment to review your selections along with the corresponding prices to ensure you're getting the high-quality and cheap party rentals Lubbock TX uses to take the fun to the next level.


Check Out: Once you're satisfied with your price and all of the details, simply proceed to check out. You'll be guided through the payment process, and voila! Your party rentals are locked in and ready to make your event unforgettable!
Booking your dream Lubbock party rentals with us has never been easier. Just a few clicks, and you're well on your way to hosting the event of a lifetime. If you'd rather speak directly with a team member over the phone, feel free to give us a call at (806) 705-7057 to get started. Let's make some memories!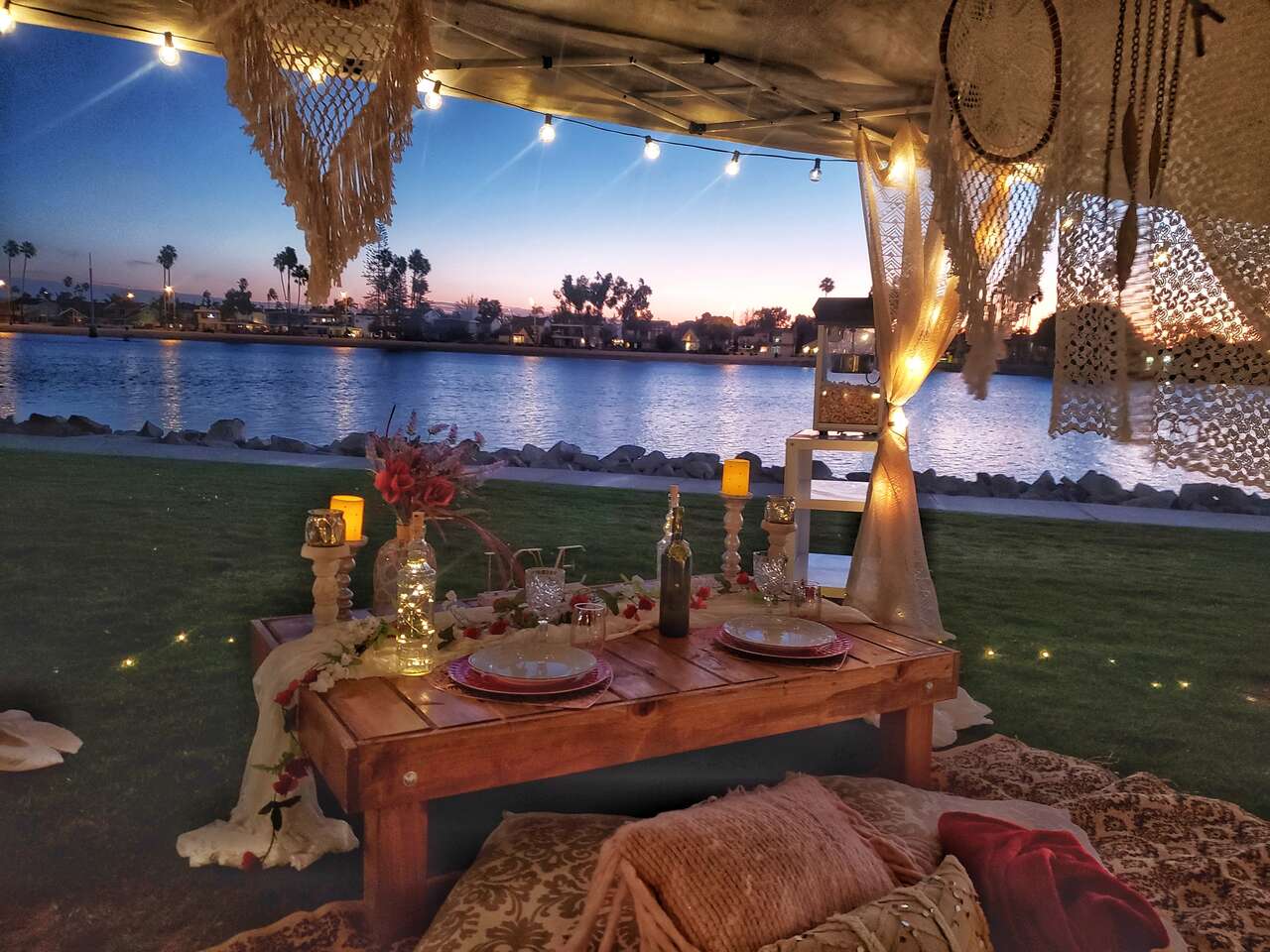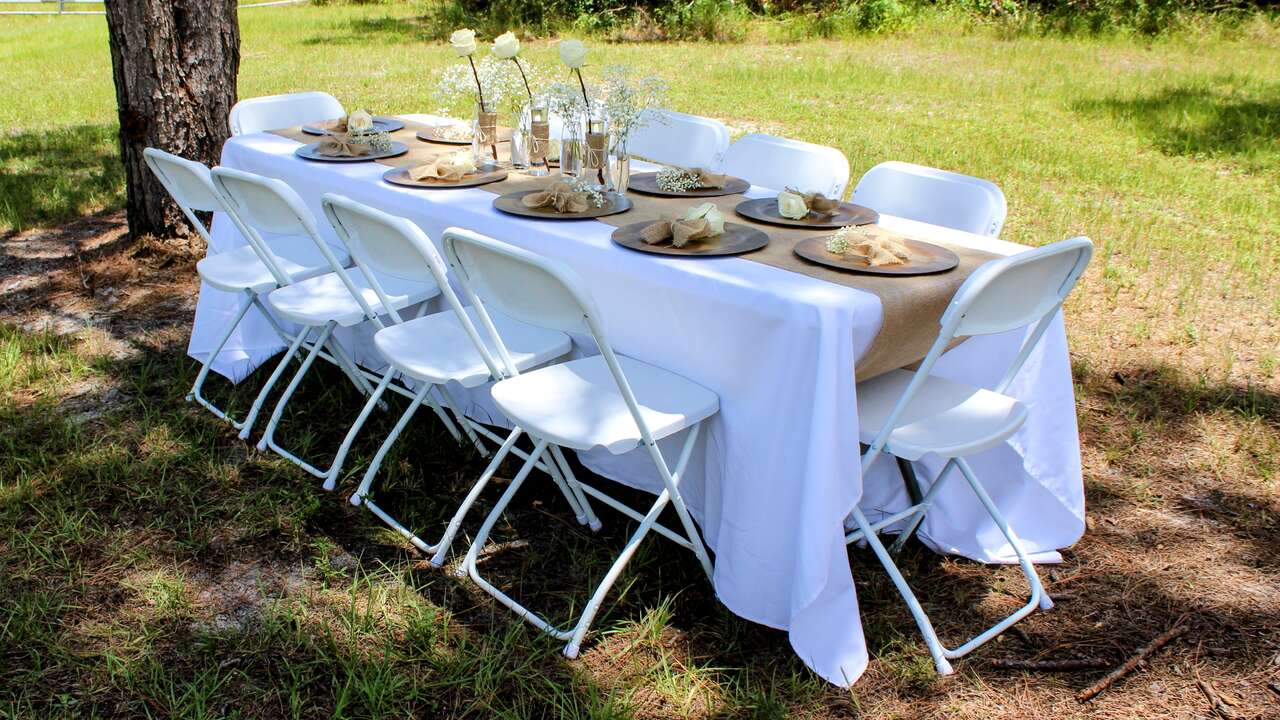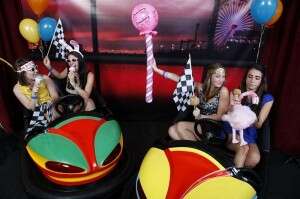 Choose Rent J-E-R for Your Lubbock Event Rentals
If you're looking for reliable Lubbock event rentals, look no further than Rent J-E-R. Why should you entrust us with your event equipment and rentals? Our enthusiastic, friendly, and professional team specializes in helping our customers make lifelong memories. We're dedicated to bringing your vision for the event to life, and we do this by paying close attention to every detail, offering a wide variety of high-quality options, and working tirelessly to exceed your expectations. Whether you're planning a cozy backyard gathering or a grand extravaganza, Rent J-E-R's dedication to excellence ensures that your event shines brighter than ever.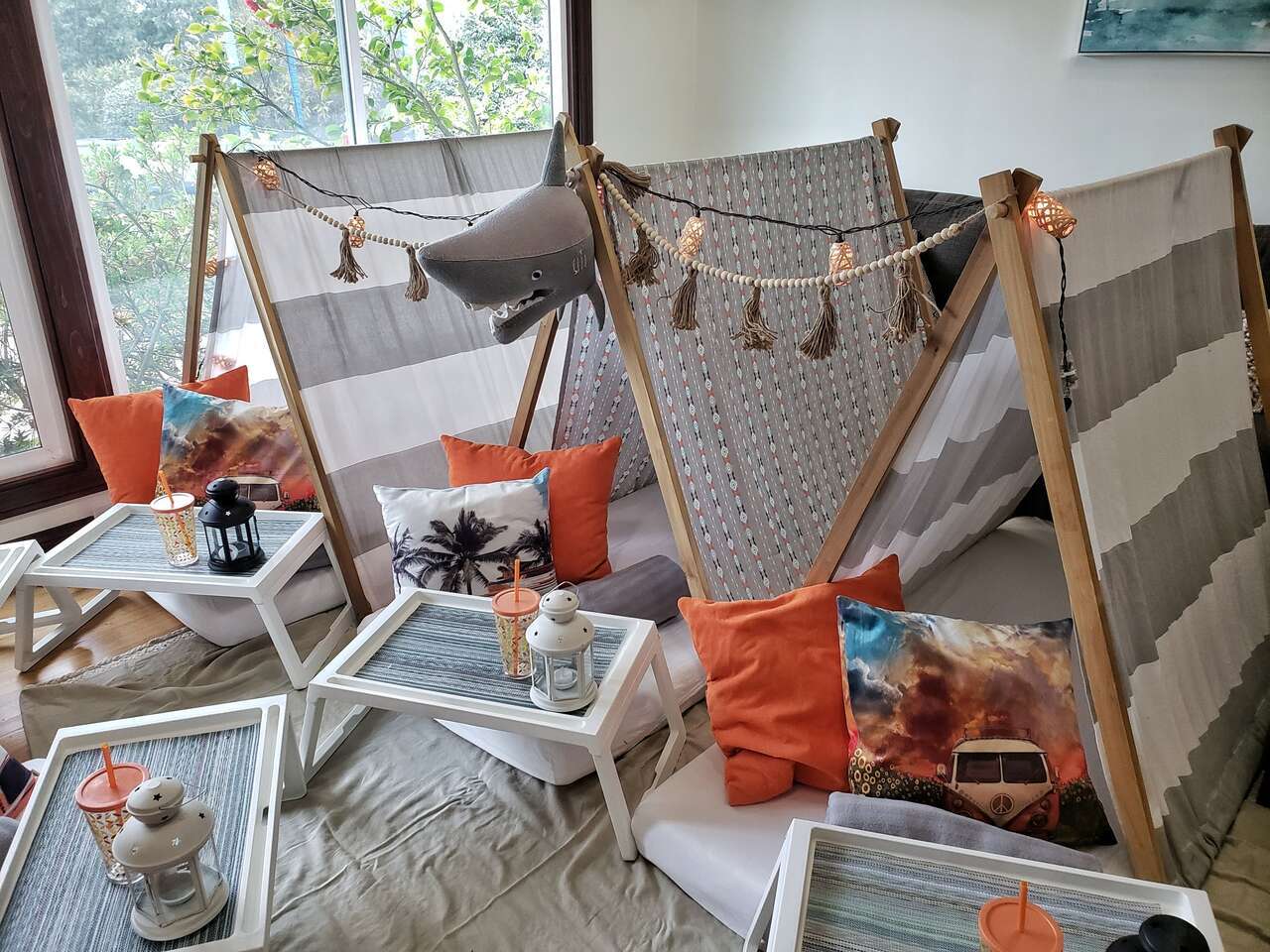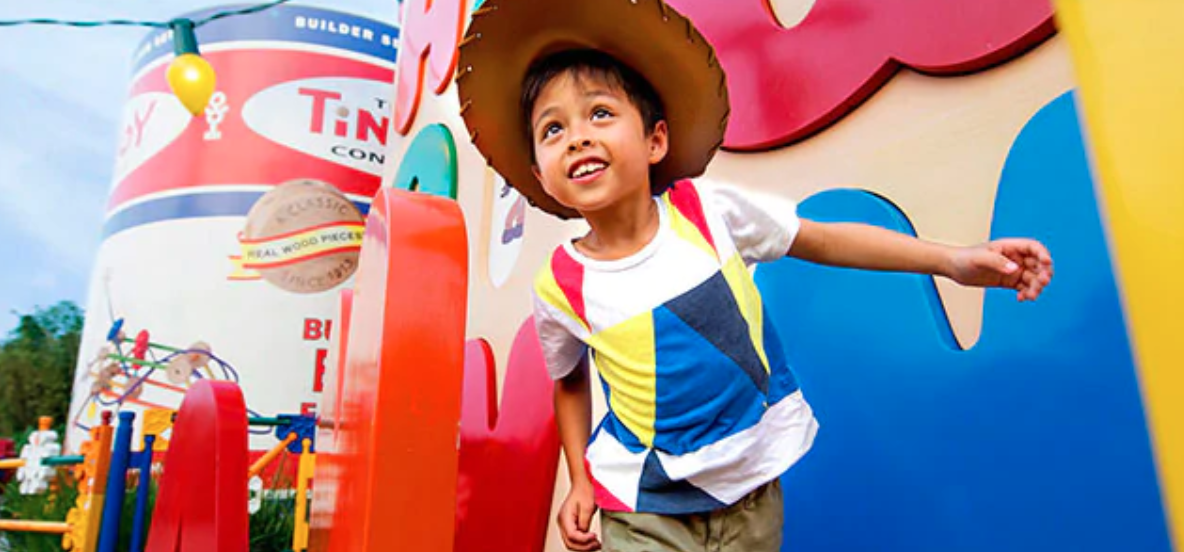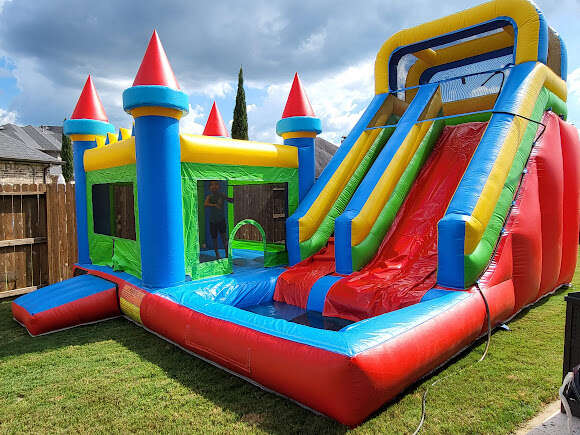 But that's not all! What truly sets us apart is our unwavering commitment to quality and customer satisfaction with our Lubbock TX event rentals. Each piece in our collection is carefully maintained and regularly inspected to guarantee a flawless experience for you and your guests. Not to mention, we offer elegant setups that will "wow" all of your attendees, no matter the scale or scope of your event. Rest assured, our inventory caters to every age and occasion. We're not just a rental company; we're your partners in crafting memories that last a lifetime. So, why choose us? Because when you choose our Lubbock event rentals, you're choosing a seamless, sensational, and stress-free party experience that's bound to leave a lasting impression.
Delivering the #1 Party Rentals Lubbock TX Has to Offer
We've got the party rentals Lubbock TX uses to turn a drab event into a fabulous celebration, and that makes us an integral part of the vibrant Lubbock County community. We take immense pride in serving our neighbors across various zip codes, including 79401, 79402, 79403, 79404, 79406, 79407, 79408, 79409, 79410, 79411, 79412, 79413, 79414, 79415, 79416, 79423, and 79424. As a local business, we consider it an honor to be a part of the fabric of Lubbock, contributing to the joy and excitement of countless events and celebrations in the neighboring communities across Lubbock County.
We've also had the privilege of partnering with the Lubbock Independent School District to enhance school events and functions, and there's no need to endlessly search for "party rentals near me Lubbock TX" because our commitment to our community doesn't end there. We encourage our valued customers to explore and enjoy the local gems that Lubbock has to offer. Take a stroll through the picturesque Mackenzie Park, Clapp Park, or Maxey Park—perfect settings for enjoying our party rentals and creating unforgettable memories. And while you're at it, why not check out some of Lubbock's iconic landmarks, such as the Buddy Holly Center, the National Ranching Heritage Center, and the lively Depot District? These landmarks are not just a part of Lubbock's history; they're part of what makes this community so special. When you choose Rent J-E-R, you're choosing party rentals Lubbock TX knows are deeply invested in the heart and soul of the community. Plan a party and have a blast when you Rent J-E-R, the local's choice for festive fun!
FAQs About Party Rental Places in Lubbock TX
Curious about party rental places in Lubbock TX? Look no further than our comprehensive FAQs section, where we've got answers to all your burning questions. Read through our frequently asked questions below and get in touch with our team if you need any additional information today!
Q.
How much do party rentals cost in Lubbock TX?
A.
Pricing varies depending on the rental equipment you choose, but we're confident we have the most cost-effective and competitively priced options in the area! We offer an extensive inventory to suit everything from the wedding party rentals Lubbock TX couples are searching for to large community-wide events and everything in between. We work to ensure you find the perfect fit for your event, no matter the size, scale, or scope.
Q.
How do I book party rentals?
A.
Booking is a breeze! Simply browse our selections, choose your desired rental options, select your event details, review the price, and proceed to check out. It's that simple! If you'd rather speak directly to one of our team members, feel free to give us a call at (806) 705-7057. Whether you're looking for party rental places in Lubbock kids will enjoy or something for the whole family, we make it as easy as possible to make a reservation online or over the phone!
Q.
Is your inflatable equipment safe for all ages?
A.
Absolutely! Our blow up party rentals in Lubbock TX are designed with safety in mind, catering to guests of all ages. You can enjoy the festivities worry-free with our interactive inflatables, including water slides, games, combo bouncers, obstacle courses, and the #1 bounce house rental Lubbock has to offer!
Q.
Does the price include delivery and equipment setup?
A.
Yes! The listed price of the party rentals in Lubbock TX includes the delivery, setup, and tear-down of the equipment. It does not, however, include sales tax, so be sure to add items to your cart and proceed to the checkout page to view your grand total.
Q.
Do you offer any discounts?
A.
When it comes to our party rentals near Lubbock TX, we understand the value of a great deal! Keep an eye out for special offers and discounts on our rental options. We're always striving to make your event both memorable and affordable.
What Customers are Saying
"What an experience with Rent J-E-R! I had the pleasure of renting with them for my daughter's sweet 16 party, and it was an absolute hit! The set-up was seamless, the props were fun, and the quality was top-notch. From start to finish, the Rent J-E-R team was incredibly helpful and attentive, making sure everything was perfect. My daughter and her friends had a blast capturing memories, and I couldn't be happier with the service. Thanks, Rent J-E-R, for making our event extra special!"
- Reginald C.
"Rent J-E-R, you guys rock! I recently organized a corporate team-building event and decided to go all out with their game rentals. It was a fantastic decision! The games were a hit, bringing out the competitive spirit in everyone. The team at Rent J-E-R made the entire process a breeze, from selecting the games to the smooth delivery and setup. The event was a huge success, and I owe a big thanks to Rent J-E-R for helping us create such a memorable day. Can't wait to work with you again!"
- Matthew D.
"Wow, Rent J-E-R, you exceeded my expectations! I rented their elegant seating arrangements and a dance floor for my sister's wedding, and they truly transformed the venue into a fairytale setting. The attention to detail and the quality of the rentals were impeccable. The team was a pleasure to work with – responsive, friendly, and accommodating. The wedding guests were in awe of the ambiance created by Rent J-E-R's rentals. Thank you for making my sister's big day even more special. I'll definitely be recommending you to everyone I know!"
- Amanda W.<
Featured Items