Tent Rentals Lubbock
Book the #1 tent rentals Lubbock has to offer from Rent J-E-R, the premier party rental equipment provider in Lubbock County. We're not just offering shade here; we're delivering an entire atmosphere. Weddings, barbecues, corporate events—you name it, we tent it. Our professional and experienced staff is here to help you with every step of your party planning experience, from the initial phone call to seamlessly delivering the tent.
We're the all-in-one, fabulous solution to your outdoor event needs across Lubbock, Texas ! We've got a jaw-dropping variety of tent styles that can fit into any setting and occasion. From classy white tents that scream elegance to exciting canopy styles that are perfect for a laid-back barbecue, our selection is anything but basic. Our customers are looking for a tent that's more than just a decorative cover—it needs to stand tall and proud under any condition. When it comes to the tent rentals Lubbock needs for important moments, Rent J-E-R has you covered—literally! Our tents are designed to be the rock stars of the outdoor party world. Crafted with durable, high-quality materials, these beauties are as tough as they come, so you can rest assured that your guests will stay sheltered and safe to enjoy your celebration.
When you partner with Rent J-E-R, you're not just getting a tent; you're investing in peace of mind. Our customers love us for our top-notch quality and out-of-this-world service. We set the stage for you to host the event of your dreams, complete with the perfect backdrop. Book the best tent rentals Lubbock can provide and get the party started today!
Tent Rental Lubbock, TX: Add Comfort and Convenience to Every Event
We have the tent rental Lubbock, TX party planners, businesses, school administrators, residents, and wedding planners depend on to add style and shelter to any event. Our equipment is the go-to choice for parties, get-togethers, and celebrations of all varieties. Whether you're adding shade to a vendor fair or setting the stage for an outdoor banquet, we have everything you need to take your event to the next level!
Weddings: Add a touch of elegance to your special day with our high-quality wedding tent rentals Lubbock TX can use as the perfect backdrop for "I dos."


Corporate Events: Impress your clients or reward your employees with a professional setting that still allows everyone to soak in the great outdoors.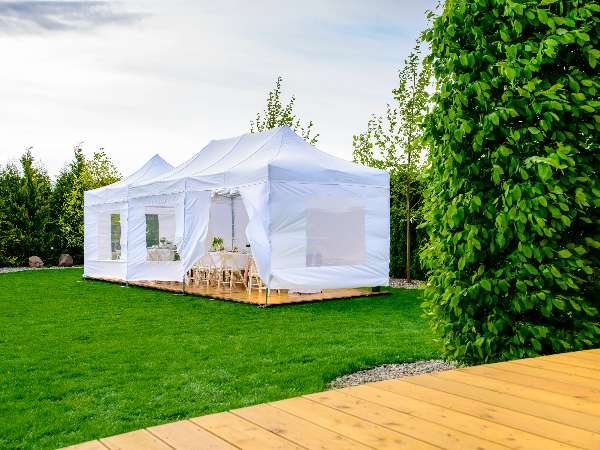 Birthday Parties: From tots to grandparents, we've got party tent rentals Lubbock TX used to create the ideal setting for birthday celebrations, making each milestone memorable.


Anniversary Celebrations: Make your love last a lifetime—or at least feel like it—under the stylish and sturdy shelter of our tents.


Festivals: Be it a music jamboree or a local craft fair, our tents can handle the hustle and bustle with grace and durability.


Farmers Markets: Use our tent rentals near Lubbock TX to keep your produce and products safe from the elements while offering shoppers a comfy browsing experience.


Charity Events: Focus on the cause, not the weather. Our dependable tents ensure that your event runs smoothly, rain or shine.


Sporting Events: From tailgating to little league awards, our tents provide the shade and shelter to keep the competitive spirit alive.


Religious Events: Create a peaceful and respectful setting for worship or spiritual gatherings, all under the protective wing of our robust tents.


Graduation Parties: Celebrate academic achievements with pomp and circumstance without worrying about the fickle weather ruining your special day.
Rent J-E-R has got the tent rental Lubbock, TX needs to make any event a standout, and each one is built to stand sturdy and look fabulous!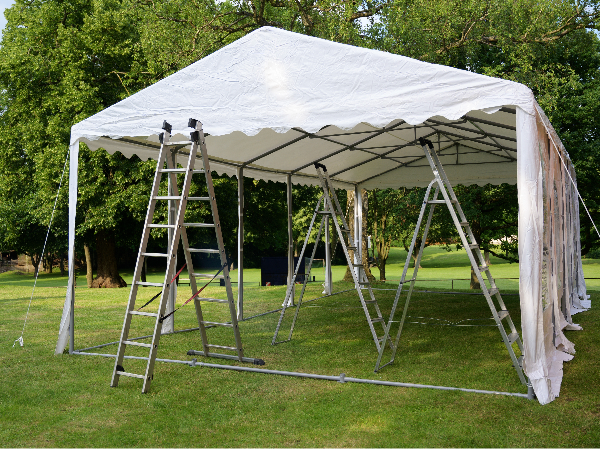 The Best Selection Of Tent Rentals in Lubbock TX!
Whether you're hosting an intimate family reunion or a colossal corporate function, we have tent rentals in Lubbock TX that'll keep your guests protected and comfortable. Our expansive inventory allows you to customize your setup with the event tent rentals Lubbock TX uses to ensure that every square foot of your outdoor venue is put to good use. With Rent J-E-R, you'll find the perfect tent to fit your event—no cramming or empty corners, just a snug, comfortable environment for your guests to enjoy!
Looking for that perfect balance of coziness and openness for your event? Say hello to our 10x10 tent—compact but mighty and available for a starting rental price of just $175! This beauty offers 100 square feet of cover and is a part of the backyard party tent rentals Lubbock TX selects for providing ample shade and shelter while letting the fresh air flow freely. It's ideal for intimate gatherings, backyard parties, or small vendor booths. And here's the kicker: If you want to add a dash of privacy or extra protection, sides are available for an additional charge. Flexibility meets affordability with this Rent J-E-R classic!
Step up your event game with our 20x20 tent, a whopping 400 square feet of sleek, all-white canopy bliss! It's the ideal choice when you're looking to make a big impact but still want that airy, open feel. Priced at a starting rental rate of $350, this is among the affordable tent rentals Lubbock TX uses for those larger get-togethers, be they weddings, corporate gatherings, or grand social events. And the all-white top? Talk about a blank canvas that complements any theme or color scheme you've got in mind. Need to add some sides for a more enclosed setup? No worries, they're available at an extra charge. With our 20x20 tent, you get more than space—you get a versatile, stylish venue that's sure to wow your guests!
When it comes to grand events, our 30x50 tent is the showstopper you've been searching for. With a jaw-dropping 1,500 square feet of coverage, this tent sets the stage for an epic gathering. Starting at $1,500, this isn't just a tent; it's an open-air palace fit for any large-scale celebration. Are you orchestrating a fairy-tale wedding with an extensive guest list? Perhaps organizing a large community event that'll be the talk of the town? This tent has you covered in all its magnificent glory. Spacious, elegant, and without sides for that free, breezy vibe, our 30 x 50 tent is the go-to option when "go big or go home" is your event mantra!
How To Book Our Lubbock Tent Rentals Online Today
Renting our Lubbock tent rentals is easy and straightforward, and you can do it all from the comfort of your couch! Our online booking process is streamlined to get you from "I need a tent" to "I have a tent" in just a few simple clicks. Follow the steps below to book online or give us a call at (806) 705-7057 to speak directly with one of our team members!
Browse Our Inventory: Browse our extensive inventory and pick the tent that best suits your event needs. We've got everything from big top tent rentals Lubbock TX events can utilize down to smaller personal tents to provide shade for a backyard BBQ.


Use Our Calendar Pop Up to Select Party Details: Choose the date you'll need the tent to make sure it's available when you are. Input your event start and end times, then add the tent to your cart.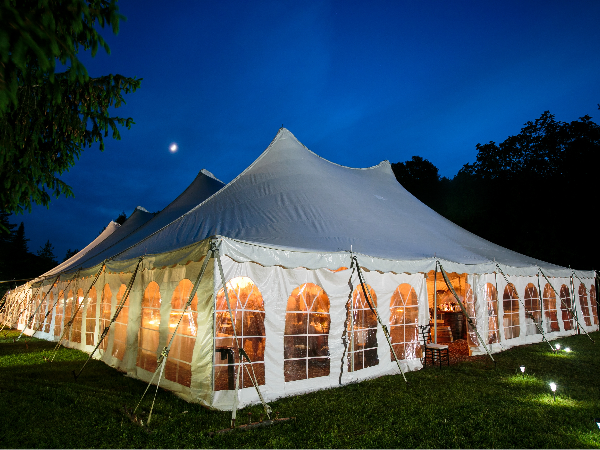 Add to Your Cart: Be sure to check out our extensive collection, including inflatables, concessions, tables, chairs, and the obstacle course rental Lubbock TX uses to entertain guests of all ages!


Review Before Checking Out: Before you finalize your order, you'll see a detailed summary, including final pricing with sales tax, to review and confirm your selections and of the high-quality and cheap tent rentals Lubbock TX depends on!


Sit Back and Relax: Once you've finalized your booking and paid the deposit with any major credit card, you'll receive a confirmation email with a digital copy of your receipt. Our team will be in touch to confirm a delivery window that works for you and we'll see you the day of your event!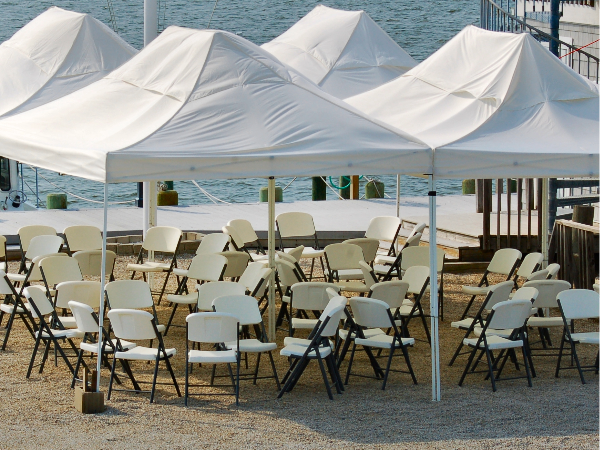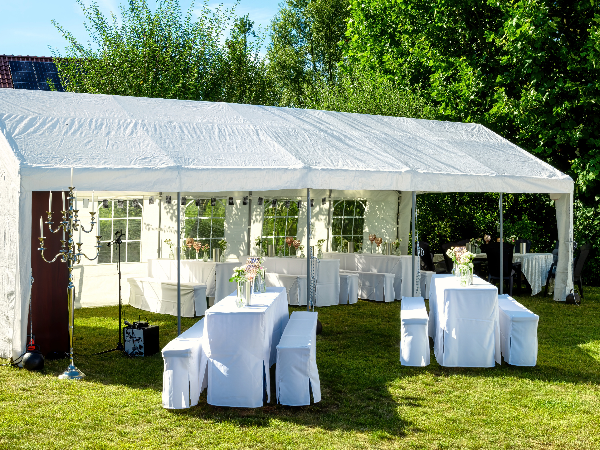 Follow these straightforward steps, and you'll be on your way to enjoying our Lubbock tent rentals and hosting an unforgettable event under one of our fabulous tents!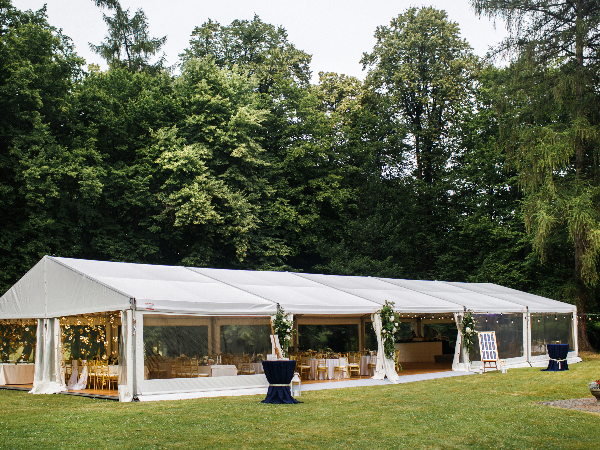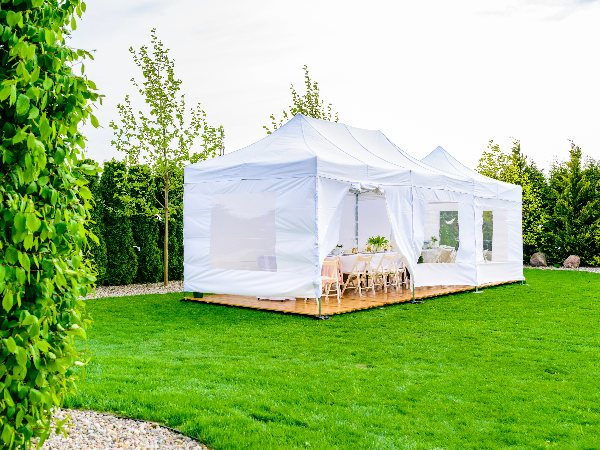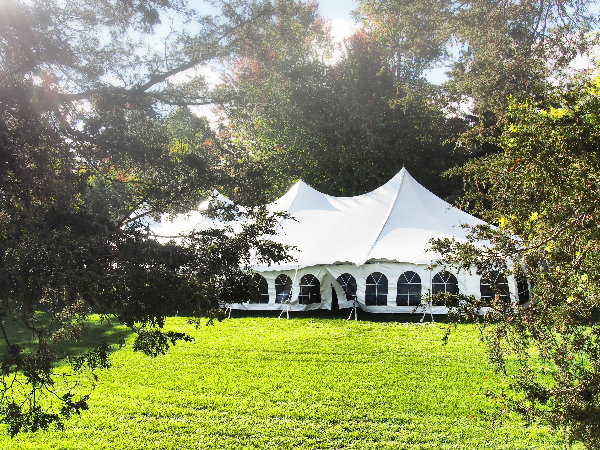 Delivering Lubbock TX Tent Rentals to Surrounding Areas
We're proud to deliver the #1 Lubbock TX tent rentals to our wonderful community across Lubbock County! Since our early days, we've been committed to bringing people together, literally from the ground up, with our stellar tent rentals and equipment. We're ecstatic to deliver our top-notch tents to a range of zip codes, including 79401, 79402, 79403, 79404, 79406, 79407, 79408, 79409, 79410, 79411, 79412, 79413, 79414, 79415, 79416, 79423, and 79424. We even have the honor of partnering with the Lubbock Independent School District, supporting educational events and making each occasion memorable. Whether you're planning a school field day, awards ceremony, or day camp, we have Lubbock TX tent rentals that will keep participants shaded and safe from the elements.
With our selections and service, you don't have to spend hours searching for "tent rentals near me Lubbock TX!" We have everything you need to host a fabulous and fun-filled event. Lubbock is teeming with must-see places, and we encourage our clients to check out some of the best spots around town. Spend a day under the Texas sun at Mackenzie Park, Clapp Park, or Maxey Park. Or if you're more into history and culture, make sure to visit the Buddy Holly Center, National Ranching Heritage Center, and the Depot District. Come for our Lubbock TX tent rentals, and stay for the community—Rent J-E-R is all about enriching your experience in Lubbock!
FAQs About the Tent Rentals Lubbock TX Prefers
For all your burning questions about the tent rentals Lubbock TX uses to keep attendees shaded and comfortable, read through our comprehensive FAQ section, where we break down everything you need to know about reserving your tent! If you have any additional questions, give us a call at (806) 705-7057 today!
Q.
How much does it cost to rent a tent in Lubbock TX?
A.
Our tent rental prices vary depending on the size and style of the tent. Prices start as low as $175 for our 10x10 tents! We're confident we have the most cost-effective tent rental options for every occasion.
Q.
How do I book tent rentals?
A.
Booking the pop up tent rentals Lubbock TX loves is a breeze with our online system. Just select your tent, rental date, event start and end times, review your order, and you're all set!
Q.
Do you have any tent rentals for weddings?
A.
Absolutely! Our inventory is perfect for all wedding-related events. Our versatile tents are perfect for everything from outdoor wedding tent rentals Lubbock TX couples can trust to intimate rehearsal dinners or outdoor bridal showers.
Q.
How big are your tent rentals?
A.
Our inventory includes large tent rentals Lubbock TX can depend on for events with many guests in attendance, such as the 30x50 tent, suitable for big events like weddings and corporate functions. We have a wide range of options catered to every event!
Q.
Do you have any tent accessories?
A.
Yes! Be sure to check out our black rope tent lights to take the ambiance to the next level. For the classic tent rentals Lubbock TX knows and loves and all of the necessary accessories, Rent J-E-R is your top choice!
5-Star Reviews for the Canopy Tent Rentals Lubbock TX Can Depend On
At Rent J-E-R, we've got the canopy tent rentals Lubbock TX customers can't get enough of, and our glowing 5-star reviews say it all! From the quality of our tents to our punctual delivery and setup, we've got every detail nailed down to make sure your event runs as smoothly as possible. But don't just take our word for it—our awesome customers keep coming back because they know we deliver the goods, literally! It's not just about renting tents; it's about crafting unforgettable experiences. So, when you choose Rent J-E-R, you're choosing a service that's top-notch from start to finish, and our satisfied customers wouldn't have it any other way. Take a look at a selection of our positive ratings below and schedule a delivery online today.
Background color: Color Theme 1
What Customers are Saying
"Being an event planner, I've worked with many rental companies, and Rent J-E-R stands head and shoulders above the rest. The durability and cleanliness of their tents have made me a repeat customer. The booking process is straightforward, and the staff are incredibly friendly. With Rent J-E-R, I've found a reliable partner for all my clients' events."
- Benson W.
"Rent J-E-R came through for my last-minute family reunion! Not only did they have the perfect tent size available, but the set-up was so quick and hassle-free. The quality of the tent made our family gathering look extra special. I'm sold on Rent J-E-R for any future outdoor events. They really care about their customers, and it shows!"
- Jamil T.
"I've used Rent J-E-R for three different occasions, and every time the service has been impeccable! The tents are sturdy and spacious, making my events look like they're straight out of a magazine. The delivery team is professional and fast; they had the tent set up before I even blinked. I've recommended Rent J-E-R to all my friends, and they've been just as pleased as I am!"
- Jamie H.
Previous
Next